Get Ready to Roar on Yas Island with The Lion King
For the first time ever in the region, the award-winning best musical The Lion King will be coming to Yas Island for a strictly limited season from 16 November to 10 December, 2022.

Get ready to enjoy the unparalleled theatrical experience at Etihad Arena, and book the ultimate weekend package including a world-class hotel stay and 2 tickets to The Lion King show, starting at just AED...
Read More
Seating Chart & Ticket Categories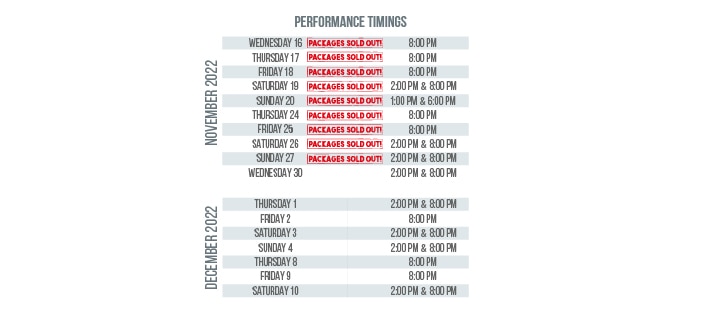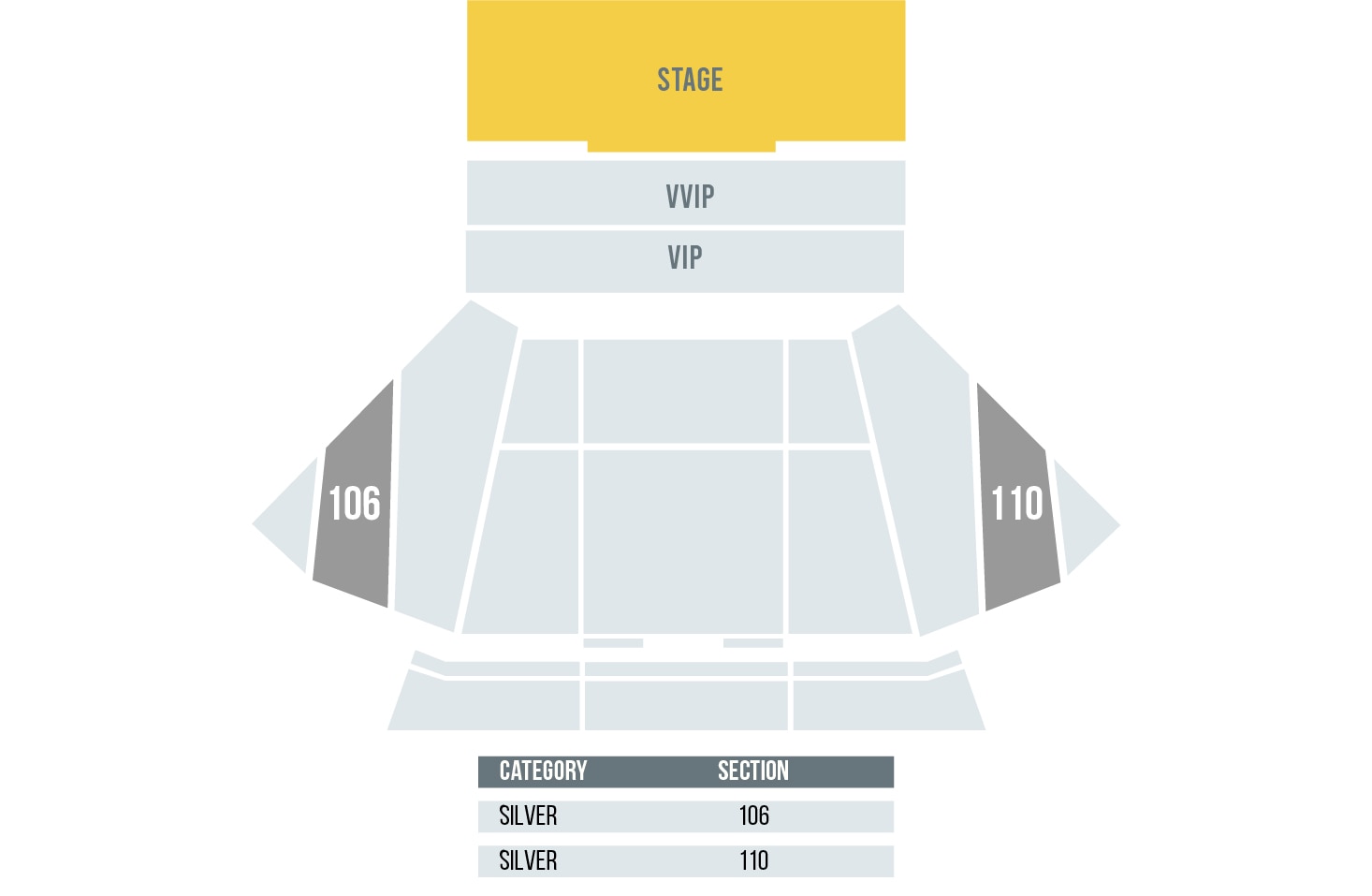 FEATURED HOTELS
Whether you're after a pocket-friendly stay or 5-star luxury, choose one of these popular Yas Island hotels for your Stay and Play package.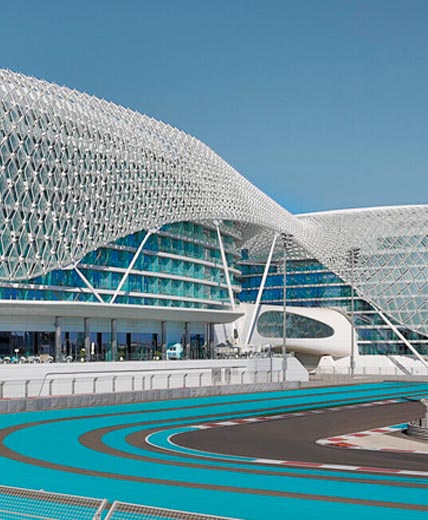 W Abu Dhabi - Yas Island
Visit the fantasy world of W Abu Dhabi - Yas Island and experience the ultimate in 5-star luxury with epic views of the Yas Marina Circuit.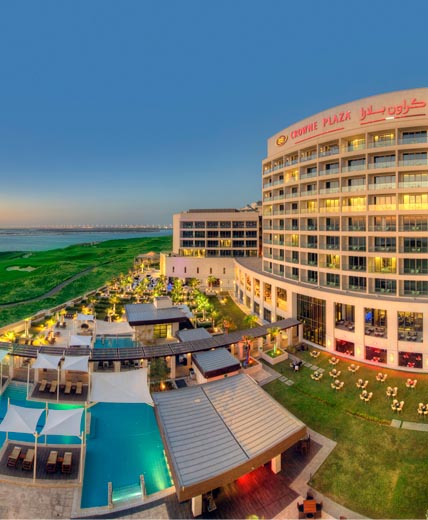 Crowne Plaza Yas Island
Right near Yas Beach, Abu Dhabi's Crowne Plaza Yas Island overlooks the golf course and offers spacious rooms and award-winning restaurants.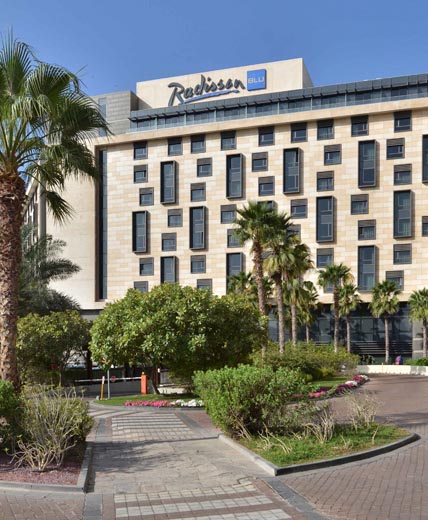 RADISSON BLU HOTEL
Radisson Blu Yas Island is the ideal base from which you can swim in crystal-clear waters at Yas Beach or play on a championship golf course at Yas Links Abu Dhabi.
The Lion King Etihad Arena 2022 Package T&Cs

This offer is valid to purchase on www.yasisland.com from 27th of June until [10th December] and is subject to availability

This offer is valid for stay dates from 15th November to the 10th of December 2022 (provided stay dates include at least one of the Lion King event days, [16th November to the 10th December 2022])

The starting prices are based on bookings made on yasisland.com for a one-night stay in a 3* Yas Island Hotel (on a one double room, two adults' basis) and includes breakfast and Disney on Ice event tickets for 2 adults:

- Standard Package: AED 863* per package

- Premium Package: AED 943* per package

*Prices are subject to availability and may vary

Minimum 1 night stay applies and must include at least one event day

Offer applies on room sharing basis, and is subject to room category restrictions at each participating hotel

Prices include taxes and VAT but exclude Tourism Dirham charge of AED15 per room per night

Additional hotel charges may apply at some participating hotels

Please visit www.yasisland.com for Standard and Premium

package details and product terms and conditions, including details on the cancellation and refund policy

This offer is not valid in conjunction with any other offer, discount, or promotion

We reserve the right to withdraw or amend this offer at any time, without notification

The Lion King's operator terms and conditions and Etihad Arena's terms and conditions shall apply in respect of the event.

Event Specific terms:

·All children 2 years and older require a ticket for the event

·Children under 2 years old are admitted free provided they sit on a parent or guardian's lap

·Strollers will not be permitted into the venue however stroller parks will be available. All personal items are left strictly at the owner's risk with no venue liability.

·Under 18's must be accompanied by an Adult 21+

·No professional cameras, audio or video recorders allowed

·Bags larger than 30 x 30 x 15cm are not allowed in the Venue.

·There are no storage facilities at the venue

·E-tickets will be scanned at turnstyle entry. Please make sure tickets are downloaded onto mobile devices

·Contactless payments only are accepted throughout the venue

This offer is valid to purchase on www.yasisland.com from 27th of June until [10th December] and is subject to availability

This offer is valid for stay dates from 15th November to the 10th of December 2022 (provided stay dates include at least one of the Lion King event days, [16th November to the 10th December 2022])

The starting prices are based on bookings made on yasisland.com for a one-night stay in a 3* Yas Island Hotel (on a one double room, two adults' basis) and includes breakfast and Disney on Ice event tickets for 2 adults:

- Standard Package: AED 863* per package

- Premium Package: AED 943* per package

*Prices are subject to availability and may vary

Minimum 1 night stay applies and must include at least one event day

Offer applies on room sharing basis, and is subject to room category restrictions at each participating hotel

Prices include taxes and VAT but exclude Tourism Dirham charge of AED15 per room per night

Additional hotel charges may apply at some participating hotels

Please visit www.yasisland.com for Standard and Premium

package details and product terms and conditions, including details on the cancellation and refund policy

This offer is not valid in conjunction with any other offer, discount, or promotion

We reserve the right to withdraw or amend this offer at any time, without notification

The Lion King's operator terms and conditions and Etihad Arena's terms and conditions shall apply in respect of the event.

Event Specific terms:

·All children 2 years and older require a ticket for the event

·Children under 2 years old are admitted free provided they sit on a parent or guardian's lap

·Strollers will not be permitted into the venue however stroller parks will be available. All personal items are left strictly at the owner's risk with no venue liability.

·Under 18's must be accompanied by an Adult 21+

·No professional cameras, audio or video recorders allowed

·Bags larger than 30 x 30 x 15cm are not allowed in the Venue.

·There are no storage facilities at the venue

·E-tickets will be scanned at turnstyle entry. Please make sure tickets are downloaded onto mobile devices

·Contactless payments only are accepted throughout the venue