FERRARI WORLD ABU DHABI
Home to the fastest rollercoaster on the planet, Ferrari World Abu Dhabi recognizes your need for speed with an adrenaline rush around every corner. Feel the passion and the pulse-racing energy in the heart of Abu Dhabi. Featuring over 40 record-breaking rides and thrilling attractions, Ferrari World Abu Dhabi offers an epic experience that will give everyone from families to racing enthusiasts that Ferrari feeling in its purest form.
FIND THAT FERRARI FEELING
Everyone can get that Ferrari Feeling at Ferrari World Abu Dhabi with over 40 thrilling rides, unforgettable driving experiences and mind-blowing shows.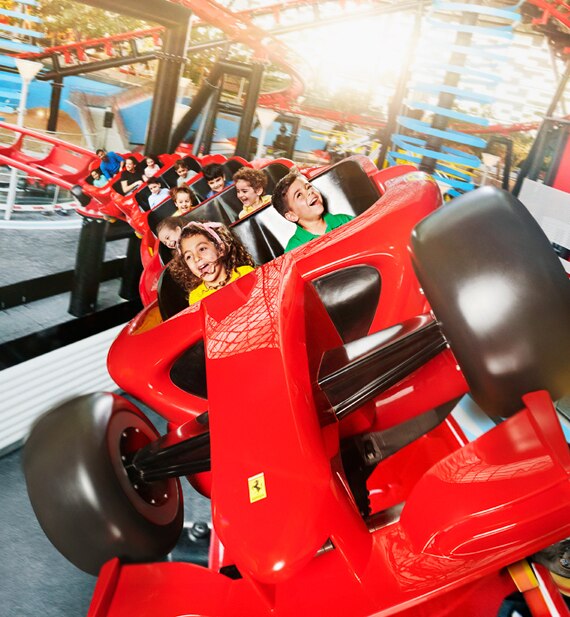 FAMILY ZONE
Kids can get in on the action with miniature versions of the park's best rides, including Formula Rossa Junior, Flying Wings and more!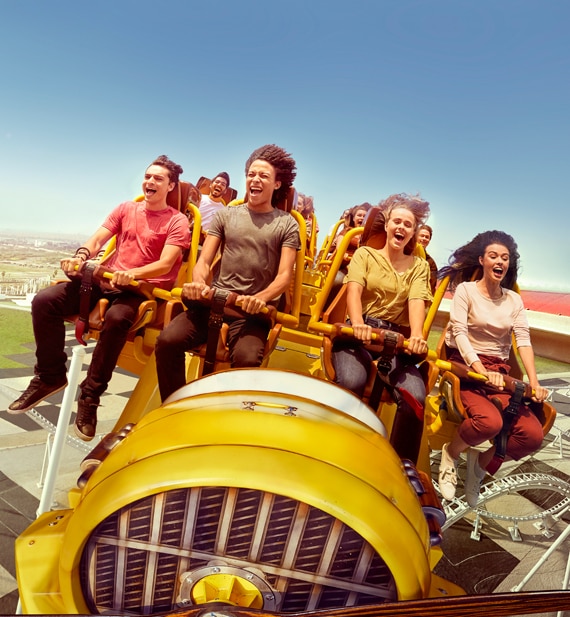 FLYING ACES
Buckle up for airborne acrobatics as you scale 63m at an epic 51-degree incline and fly through the world's tallest rollercoaster loop.
OUR PACKAGES
Get the most out of your Yas Island holiday with our exclusive packages, including a stay at our world-class hotels and access to some of the most sought-after experiences on Yas Island.
RESTAURANTS AT FERRARI WORLD ABU DHABI
While Italian cuisine naturally dominates the menu at Ferrari World Abu Dhabi, there is also lots of international options on offer as takeaways or at leisurely sit-down trattorias and cafés.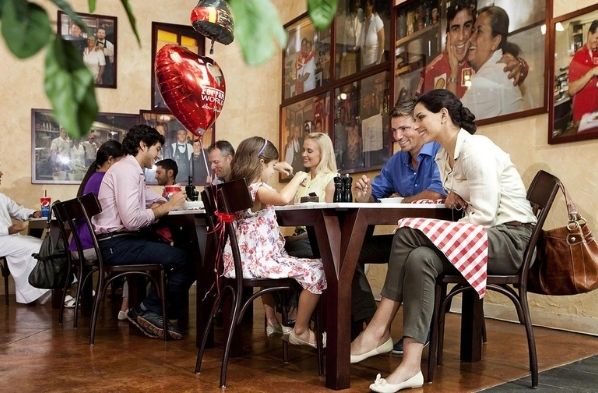 MAMMA ROSSELLA
Award-winning pasta and pizza is on the menu at this famous fast food trattoria – the first Middle East restaurant to offer authentic Neapolitan pizza.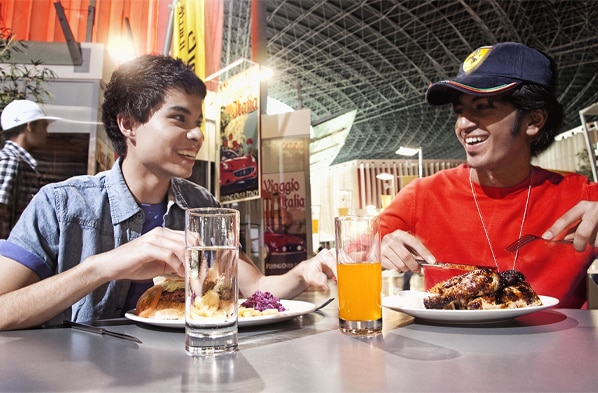 IL PODIO
Inspired by the staff canteen at the Ferrari factory, Il Podio features interactive food stations with mouth-watering Arabic, Indian and Western food.
Our other record-breaking theme parks
Looking for one-of-a-kind adventures and endless action? Visit Yas Island's theme parks and discover award-winning attractions and record-breaking rides the whole family will love.