WARNER BROS. WORLD™ ABU DHABI
Immerse yourself in a fantasy world surrounded by your favorite DC Superheroes and iconic cartoon characters at Warner Bros. World™ Abu Dhabi. Experience 29 thrilling rides and kid-friendly attractions at the world's largest indoor theme park with six unique lands, live entertainment and endless family fun. Warner Bros. World™ Abu Dhabi – experience everything you've imagined.
ESCAPE TO A WHIMSICAL WORLD OF ACTION
A fictional world is brought to life at Warner Bros. World™ Abu Dhabi through thrilling kid-friendly rides, live entertainment and exciting retail experiences.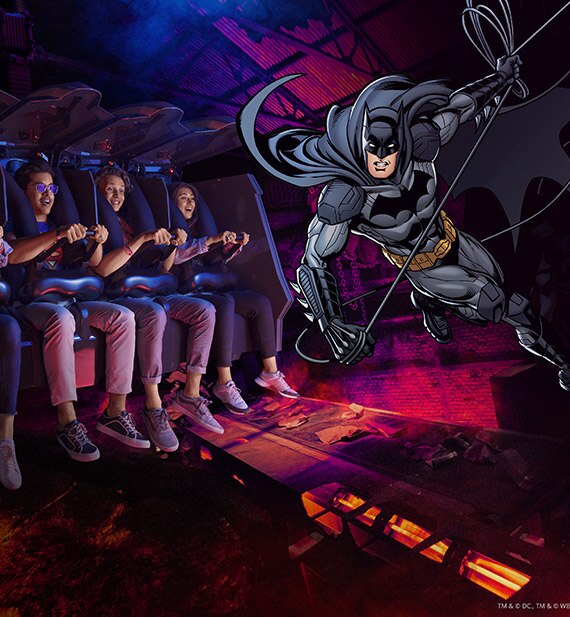 BATMAN: KNIGHT FLIGHT
Jump in the Batmobile for a high-speed ride through the streets of Gotham City, full of heart-racing climbs, drops, spins and rolls, while you thwart evil super villains.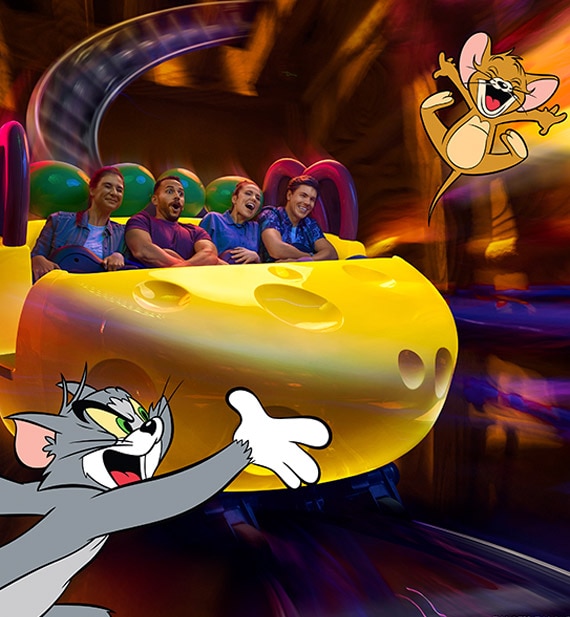 TOM AND JERRY: SWISS CHEESE SPIN
Team up with the legendary cartoon duo on an epic chase packed with twists, turns and mayhem, while you dodge oversized obstacles and duck in and out of mouseholes.
OUR PACKAGES
Get the most out of your Yas Island holiday with our exclusive packages, including a stay at our world-class hotels and access to some of the most sought-after experiences on Yas Island.
RESTAURANTS AT WARNER BROS. WORLD ABU DHABI
Enjoy surprise visits from whacky Warner Bros. characters as you grab a takeaway or sit down for a meal at our family-friendly restaurants.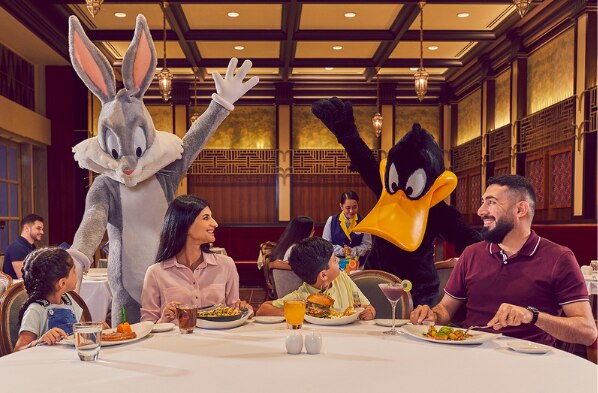 THE STARLIGHT
Experience 1930s Hollywood glamour in Warner Bros. Plaza at this family favorite restaurant styled as an art-deco theater.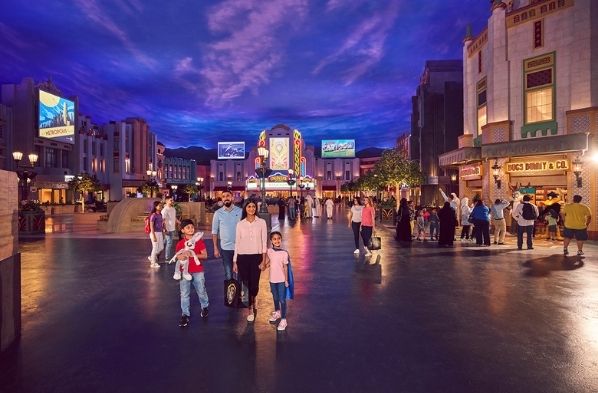 HOLLYWOOD TRATTORIA
Feast on pizza, pasta and all things Italian at this upscale Tinsel Town trattoria. Don't forget to look out for autographed pics of Warner Bros. stars on the walls.
Our other record-breaking theme parks
Looking for one-of-a-kind adventures and endless action? Visit Yas Island's theme parks and discover award-winning attractions and record-breaking rides the whole family will love.