YAS WATERWORLD ABU DHABI
Feel the adrenaline rush of a looping freefall waterslide, surf endless waves and hang on tight to the region's longest suspended rollercoaster. With more than 40 exhilarating rides, slides and attractions, Yas Waterworld Abu Dhabi is Water's Greatest Playground.'
GET YOUR SPLASH ON
With slides and rides for thrill-seekers, families and kids alike, a day out at Yas Waterworld will be a day to remember. From record-breaking slides to peaceful river rafting and a massive wave pool, it's no surprise that Yas Waterworld has been voted the world's leading water park."
OUR PACKAGES
Get the most out of your Yas Island holiday with our exclusive packages, including a stay at our world-class hotels and access to some of the most sought-after experiences on Yas Island.
RESTAURANTS AT YAS WATERWORLD
With an adrenaline rush around every corner, you will need to refuel regularly! Feed your family at any of Yas Waterworld's quick-service takeaways and sit-down restaurants.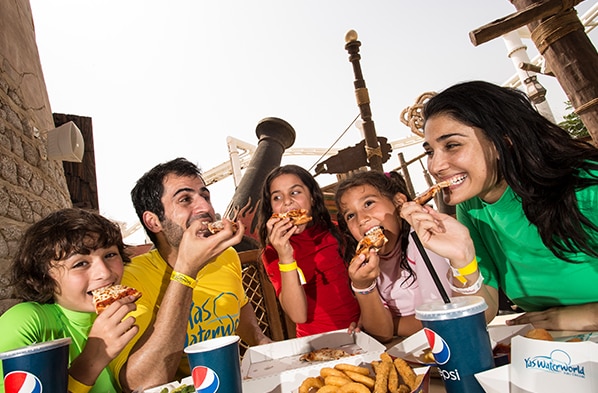 CHUBBY'S KITCHEN
Watch pearl divers hunt for treasure while you take a culinary trip around the world with fried chicken, pizza, noodles and daal at Chubby's.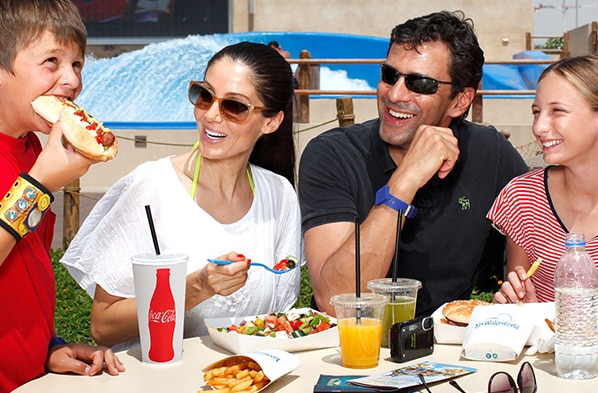 DANA'S DINER
Tuck into burgers, BBQ wings and more while you watch the surfers take on the Bubbles Barrel challenge.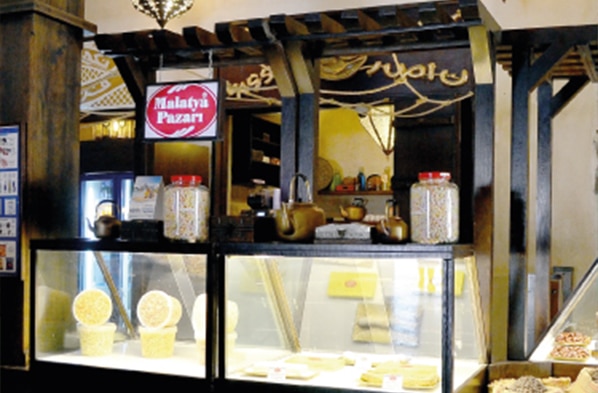 GAHWAT NASSER
Share your Arabic experience with your friends back home with gifts of authentic Arabic coffee, dates and camel-milk chocolates.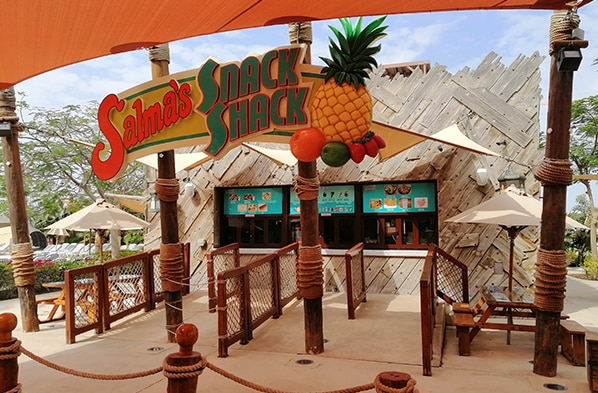 SALMAS SNACK SHACK
Kids love the 'Slush It Up' station at Salma's while adults can grab a light snack, a smoothie or some freshly-cut fruit.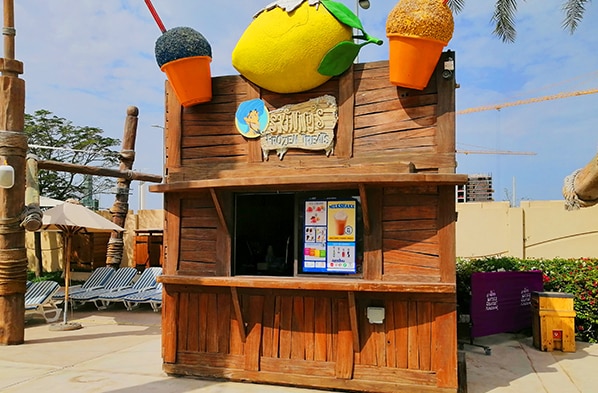 SKINNYS FROZEN TREATS
Cool down in the Abu Dhabi heat with frozen lemonade, fresh juices and ice cream at this quick service takeaway.
Our other record-breaking theme parks
Looking for one-of-a-kind adventures and endless action? Visit Yas Island's theme parks and discover award-winning attractions and record-breaking rides the whole family will love.