YAS BEACH
With its white sands, crystal clear waters and natural mangrove surroundings, Yas Beach in Abu Dhabi is an idyllic private getaway, perfect for sun-seekers, water sport enthusiasts and families. Set up on a sun lounger to soak up some rays or savor tropical drinks and tasty snacks while you relax on the beach.
Experiences
From adventures through the mangroves to adrenaline rushing sports, there's no end to the fun at Yas Beach.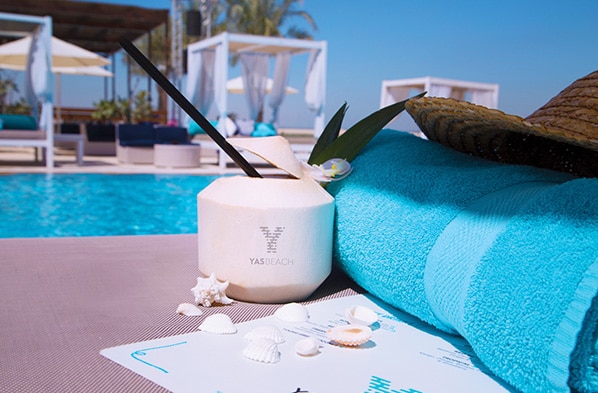 INFINITY POOL
Relax alongside the tranquil infinity pool
SEASIDE BAR
Grab a light bite from the seaside bar and kiosks
OUR PACKAGES
Get the most out of your Yas Island holiday with our exclusive packages, including a stay at our world-class hotels and access to some of the most sought-after experiences on Yas Island.