Where else can you enjoy a bunch of different activities against the backdrop of Abu Dhabi's pristine coastline if it's not the marina? A bite near the waterside, a stroll along the dock, or a paddle between the hidden mangroves. Activities at Yas Marina in Abu Dhabi can even be a bit more thrilling, like taking to the skies in a seaplane. Experience it all like nowhere else.
Enjoy sunset views at Iris

An unconventional backyard deck set against the backdrop of Yas Marina serving tasty food, exotic drinks, stunning views, and smooth music.

Get your seafood fix at Aquarium

Got fish cravings? At the heart of Yas Marina you'll stumble across Aquarium, an elegant restaurant overlooking Abu Dhabi's pristine waters and serving the freshest catches of the day.

Sailing and Rowing Centre

Yas Marina is expanding its leisure offerings to include a full range of sailing and rowing activities. Monty's Rowing & Paddle Sports is the UAE's premier rowing school, teaching ages from 7 to 70 how to row for fun, fitness and competitions.

Tan on the deck of a private yacht

Azure Marine offers luxury yachts for rent and an unforgettable boating experience.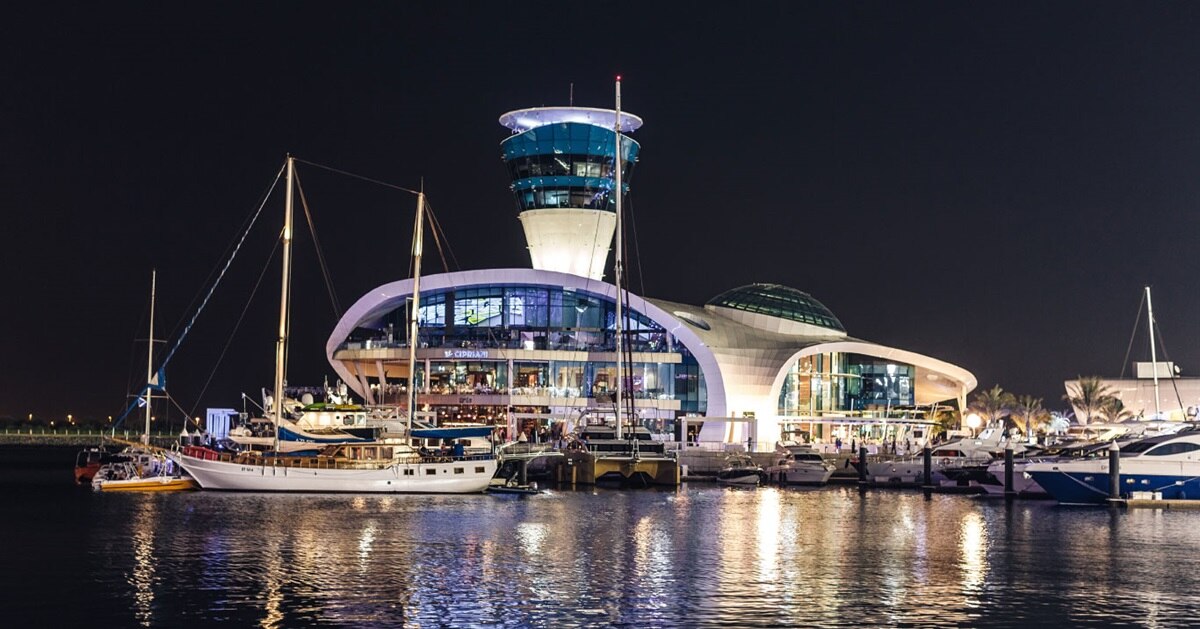 Experience the marina like nowhere else.
Boasting world-class attractions, this place is like nowhere else.