World-class dining options include quick bites and leisurely eateries complete with indoor and outdoor terrace seating, offering spectacular views of the fountains.
Indulge in the ultimate dining experience
Something for every appetite

With a collection of 19 outlets, The Fountains serves it all - from Middle Eastern and Italian to Seafood and American cuisines.

A Perfect escape in between adventures

Located between Abu Dhabi's largest luxury mall and Ferrari World Abu Dhabi, The Fountains fits all schedules – from the busy to the flexible. Whether you're after quick nibbles or craving a full-blown meal, we've got you covered.

Grab a bite at any time of day

The Fountains opens every day, starting 8:30 am. Our outlets serve breakfast, lunch, dinner, snacks and shisha.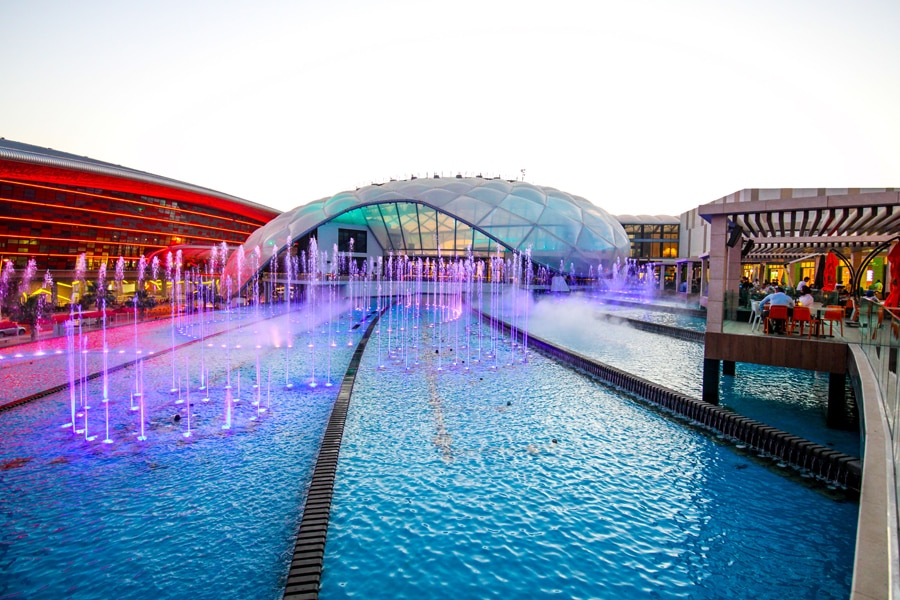 The Dancing Fountains
In the evening, watch the spectacular water and light shows choreographed to popular Arabic and English music. With over 10 songs programmed every dining experience brings new entertainment directly to your table.

Show Times

12:00 – 14:00 / every 30 minutes
18:30 – 23:30 / every 30 minutes