With its white sands, crystal clear waters and natural mangrove surroundings, Yas Beach in Abu Dhabi is an idyllic getaway perfect for watersport enthusiasts and families. Set up on a sun lounger to soak up some rays or savor tropical sips and delicious bites at any of our restaurants.
Make the Most of Your Beach Experience
Get that sun-kissed glow

Spend the day under the sun and get that tan you've been wanting forever.

Explore the waters

There's a wide range of water sport activities. From jet-skis to kayaks to sailing, there's no end to the fun.

Rent out a private chalet on the beach

Spend a night, or two, in your private chalet seconds away from the shore.

Refuel under the sun

From restaurants to kiosks, there's plenty of options when in need of energy.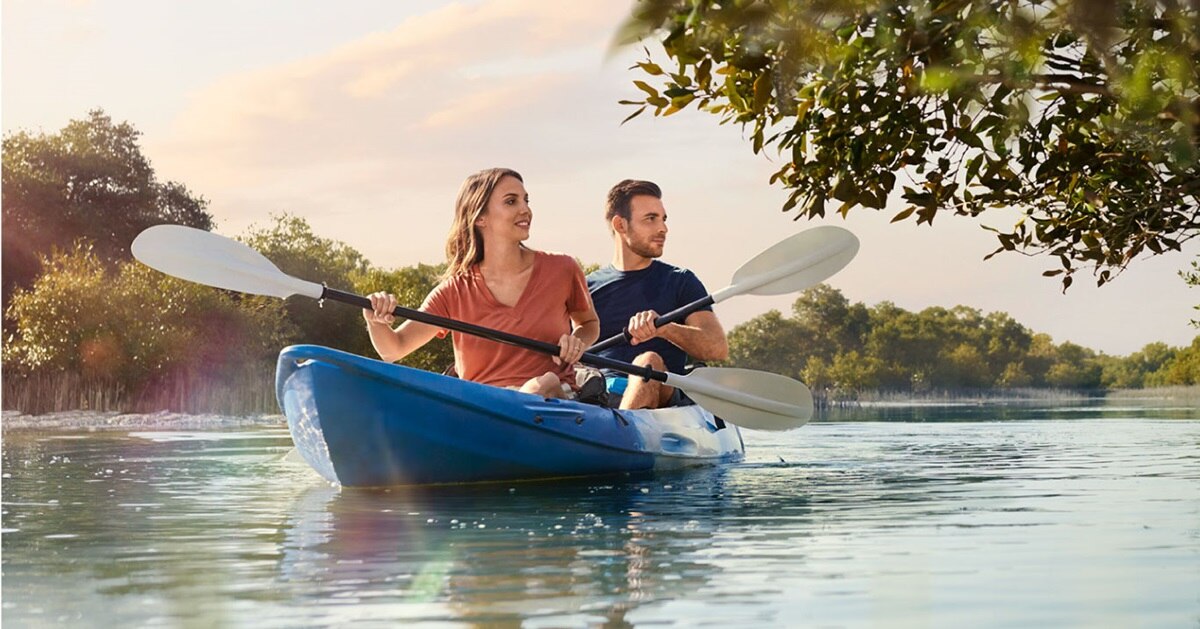 Get the Yas Beach experience
Take a break to relax and unwind by the beach