The Scene by Simon Rimmer
Patrons love the nostalgia of The Scene by Simon Rimmer – a gastropub with retro twists on seasonal British classics. In stark contrast to its enviable location on the glamorous Yas Marina, the restaurant resembles a cozy, family-friendly British pub, complete with craft beer, picnic-style tables, a pool table and and live music. The hearty pub grub menu designed by the UK celebrity chef includes Cumbrian Beef Tartare, Chip Shop Fish n' Chips and Nana's Proper Pie. Highlights include the Sunday roasts, Happy Hour and a botanist garden with a dedicated gin-based cocktail menu.
DINING OFFERS
Experience the nostalgia of The Scene by Simon Rimmer – a family-friendly gastropub at Yas Marina serving seasonal British pub grub.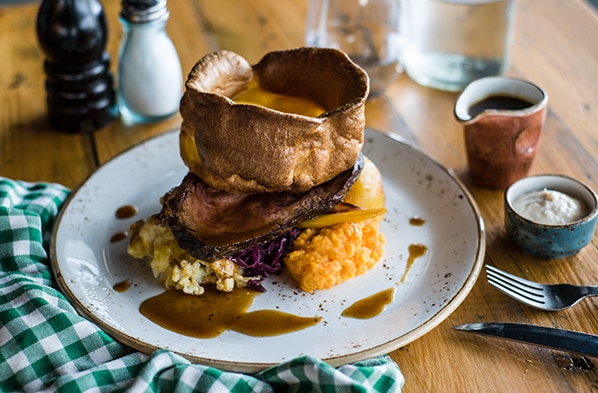 RIMMER'S ROAST
It doesn't get better than a traditional British roast with all the trimmings. Indulge every Saturday and Sunday from 12pm at AED 125 per person.
FEATURED RESTAURANTS
Take your taste buds on a global culinary journey at these sophisticated, top-rated restaurants.